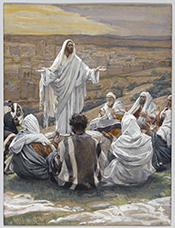 The Lord's Prayer
(Le Pater Noster) by James Tissot (1836–1902) – Brooklyn Museum.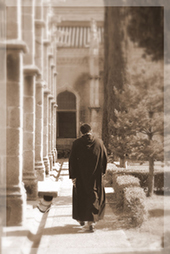 "Monk's Loneliness La soledad del monje" by Jesus Solana - Licensed under CC 2.0
Picture is Paular Monastery, started in 1390. A place for peace and meditation where 11 Benedictines
monks live to pray.
Sign up to receive the Prayer Ministry Newsletter
When you pray for the peace of mind and heart of others, would you like others to join you? And would you like to add your prayers to the prayers of others in the oblate program? Join the Saint Leo Abbey Oblate Prayer Ministry.
You can email your prayer requests and they will be added to the Prayer Ministry Newsletter.
Sign up below to receive the Prayer Ministry Newsletter.
How to submit a prayer request to the newsletter
To add your prayer request, please email your request to:
StLeoOblates@gmail.com
Please add the words:
Prayer Request
to the subject line of your email when submitting your prayer request.